Salmonella Prevention and Control
Salmonella contaminates the environment, poultry flocks and poultry products. An eradication program is unrealistic.
The World Health Organization (WHO) recognizes that control of Salmonella infection from poultry products can take place in three areas:
Education of the public.
Improvements in slaughter hygiene and technology.
Control of infection in the chickens themselves.
Control of Salmonella Infection in chickens
Start with chicks known to be Salmonella-negative.
Monitor the flock for Salmonella infection.
Take appropriate action in cases of Salmonella outbreaks
Effective biosecurity.
Maximize the protective mechanisms of the individual birds.

vaccination.
optimization of the intestinal flora.
The combination of these points provides a series of 'hurdles' to minimize the risk of Salmonella infection.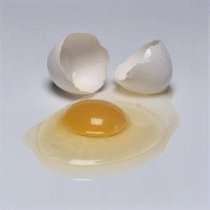 Nobilis® Salenvac T: broad spectrum Salmonella control
Nobilis® Salenvac T is an extension of Nobilis® Salenvac. Nobilis® Salenvac T Broadens the protection range by offering protection against Salmonella Enteritidis PT4 & Salmonella Typhimurium DT104. Click on the video below to learn more.